DuPont SolarMax Nylon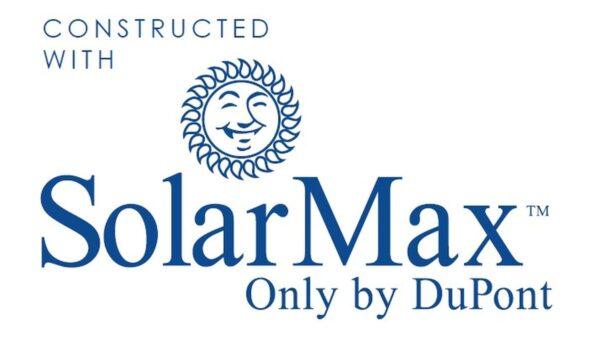 DuPont developed SolarMax to meet the needs of the flag industry. SolarMax provides a very durable and attractive fabric that also stands up to bright sunlight and strong ultraviolet radiation.
Although a densely woven material, SolarMax retains nylon's traditionally great ability to "fly" in very light winds. Its unique structure allows full dye penetration for bright, long-lasting colors without damaging the nylon fibers.
SolarMax represents the pinnacle of nylon flag material development by the world's leading maker of nylon flag fabrics. SolarMax makes the best U.S. nylon flag material available.
Features of SolarMax:
DuPont's Newest Nylon Flag Material Outperforms Other Nylons
Best Resistance To Damage
Ultraviolet Radiation
Dense 200 Denier Nylon Weave
Provides The Brightest Colors for Great Appearance
Flies In the Lightest Breeze
Longest Lasting Nylon Flag Material Available