This Shipping & Delivery policy is part of our Terms and Conditions ("Terms"). You can review our Terms here: Terms and Conditions
---
What Are My Shipping & Delivery Options?
Most orders are shipped via USPS, the United States Postal Service. We have found this method to be the most cost effective for our customers, yet still very fast and reliable. Once your order has shipped, we will send you an automated email with the tracking number.
Shipping Rates & Fees:
Flat Rate Standard – $5.00 plus $2.00 for each additional item. Most of our products fall under this shipping rate.
Flat Rate Heavy – $7.50 plus $2.50 for each additional item. Some of our products are much heavier and so require a higher shipping flat rate. An example of this would be an 8X12 Foot flag.
Flat Rate Light – $5.00 plus $.25 for each additional item. This applies to lightweight items, such as small 4X6 inch hand flags. When purchasing small hand flags, you can save a lot on the price and the shipping if you choose to purchase more than one or, even better, choose a 12 pack. With this shipping rate, you can choose multiple different hand flags and you will still only be charged $.25 shipping for each additional hand flag. * Please note that if you wish to purchase a 12 pack which contains different 4X6 Inch flags, we do offer this option at the reduced 12 pack product price, however, you will need to contact us before placing your order so we can help you complete your order with the special pricing.
Flat Rate Bulk Pack – $10.00 plus $5.00 for each additional item. This applies to bulk packs, such as a 12 pack of 12X18 Inch flags.
Your shipping rates are calculated in your cart and at checkout prior to placing your order.
All orders are shipped Standard 2-5 Business Days. This means you can expect delivery within 2-5 Business Days after your order has shipped. It typically takes 0-2 Business Days to process and ship your order, however, the vast majority of our orders ship out the same day as we believer fast delivery = happy customers!
All times and dates provided for delivery of orders are given in good faith but are only estimates.
If there is a special circumstance, such as a birthday or event, and you wish to place an order with expedited shipping, you may contact us prior to placing your order to see if we can accomodate this special request. We want you to be completely satisfied and will make every effort to confirm whether we can accomodate your request.
---
Do You Deliver Internationally?
Currently we only offer shipping within the United States of America via our website. We will update our website as we add more countries and continents we are able to deliver to.
* If you require shipping outside of the USA, please contact us and we will confirm whether we can deliver, provide the shipping cost estimate and help you complete your order.
---
Are There Other Shipping Restrictions?
Orders are processed and shipped only on Business Days, which are Monday – Friday.
Shipments to APO/FPO addresses require additional processing time after delivery to the military post office.
---
What Happens If My Order Is Delayed?
If delivery is delayed for any reason we will let you know as soon as possible and will advise you of a revised estimated date for delivery. You will be notified by email.
---
Questions About Returns?
If you have questions about returns, please review our Return Policy: https://elcheapoflags.com/refund-and-returns-policy/
Please note that in order to have a return accepted and a refund issued, you must contact us first. We will provide you with return instructions.
---
How Can You Contact Us About This Policy?
If you have any further questions or comments, you may contact us by email at: [email protected]
Or Send Us A Message Now…
Thank you! We really appreciate you!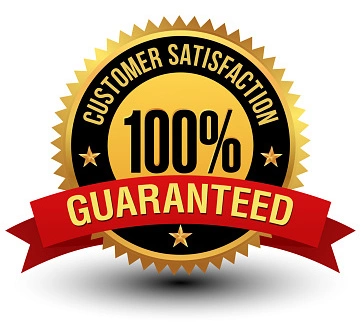 Last Updated April 19, 2023